WESTHILL ATHLETICS
ATTENTION
RULES FOR SPECTATORS:
ALL SPECTATORS MUST COMPLETE THIS COVID-19 SCREENING FORM PRIOR TO ARRIVING AT ANY SCHOOL

IF YOU ARE FEELING ILL, HAVE A TEMPERATURE OVER 100 DEGREES OR HAVE ANY SIGNS OR SYMPTOMS OF COVID-19, PLEASE STAY HOME

ALL SPECTATORS MUST HAVE A PASS ISSUED BY THEIR HOME SCHOOL SPECIFIC TO THE SPORT VENUE AND ROSTERED ATHLETE

ADMIT ONE PERSON PER PASS

MASKS ARE REQUIRED FOR ALL SPECTATORS

SOCIAL DISTANCING MUST BE MAINTAINED AT ALL TIMES

ALL SPECTATORS MUST BE SEATED IN THE BLEACHERS
COVID 19 QR SCREENING CODE
#WARRIORSTRONG
"Home of the Warriors"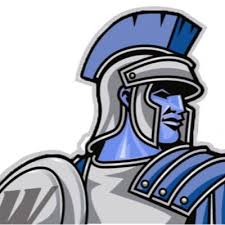 Westhill Athletic Department
4501 Onondaga Blvd.
Syracuse, NY 13219
DIRECTOR OF ATHLETICS:
Ms. Jennie Smarrelli
jsmarrelli@westhillschools.org
ATHLETIC TRAINER:
Mrs. Tracey Collett
tcollett@westhillschools.org

Follow us on Twitter: @wcsdathletics
Announcements
Family ID
Westhill uses Family ID for all sports registrations. See link on the left for login and registration.
---
Schedule Galaxy
Schedule Galaxy is a provider for the Westhill School District for their athletics program web-based scheduling system. See the link on the left for sport specific schedules or all sporting events per month.
---
Family Friendly Events
Westhill athletics are family friendly events! We do ask, however, that you leave all pets at home. Service animals specifically trained to aid a person with a disability are welcome.
---
ML Schedules - Facility Use Requests
Westhill is using ML Schedules for all facility use requests. Please use the link on the left to get started with setting up an account and then proceeding with your requests.