ParentSquare


ParentSquare information
To log in, click the invite in your email/text or go to www.parentsquare.com. Use the email or phone number (cell) that we have on file for PowerSchool.

For the email blast that went out in June, click here. (Intro flyer and instructions)

We will now be using ParentSquare for district and school communication, primarily with email, text and app notifications. As far as text notifications for emergency alerts, nothing will change other than the phone number it's coming from. This will still be used for snow days, cancellations, and emergencies.

We will send email invites to the app/site July 14 or 15. We will send a test "emergency" alert July 19.

The most important thing to do is to make sure that your cell and email information is up-to-date in PowerSchool.

If you haven't received text or email notification to your preferred phone or email address click here to fill out this form or call the school buildings.

Webinars are scheduled to help get you acquainted. RSVP here.



Here's what you can do with ParentSquare:
Receive messages from the school via email, text or app notification

Choose to receive information as it comes or all at once at 6pm daily

Communicate in your preferred language

Comment on school postings to engage in your school community

Direct message teachers, staff and other parents

Participate in group messages

Sign up for parent-teacher conferences with smart online technology

Send payments, sign forms & permission slips, receive report cards, sign up to volunteer and more all from your phone or web portal
We will be rolling out some of these features as we train teachers and staff. Click here to learn more.
Opt-Out:
We promise to only send you information closely related to school. You can opt-out at any time. See this document for more information about opting-out from our communications.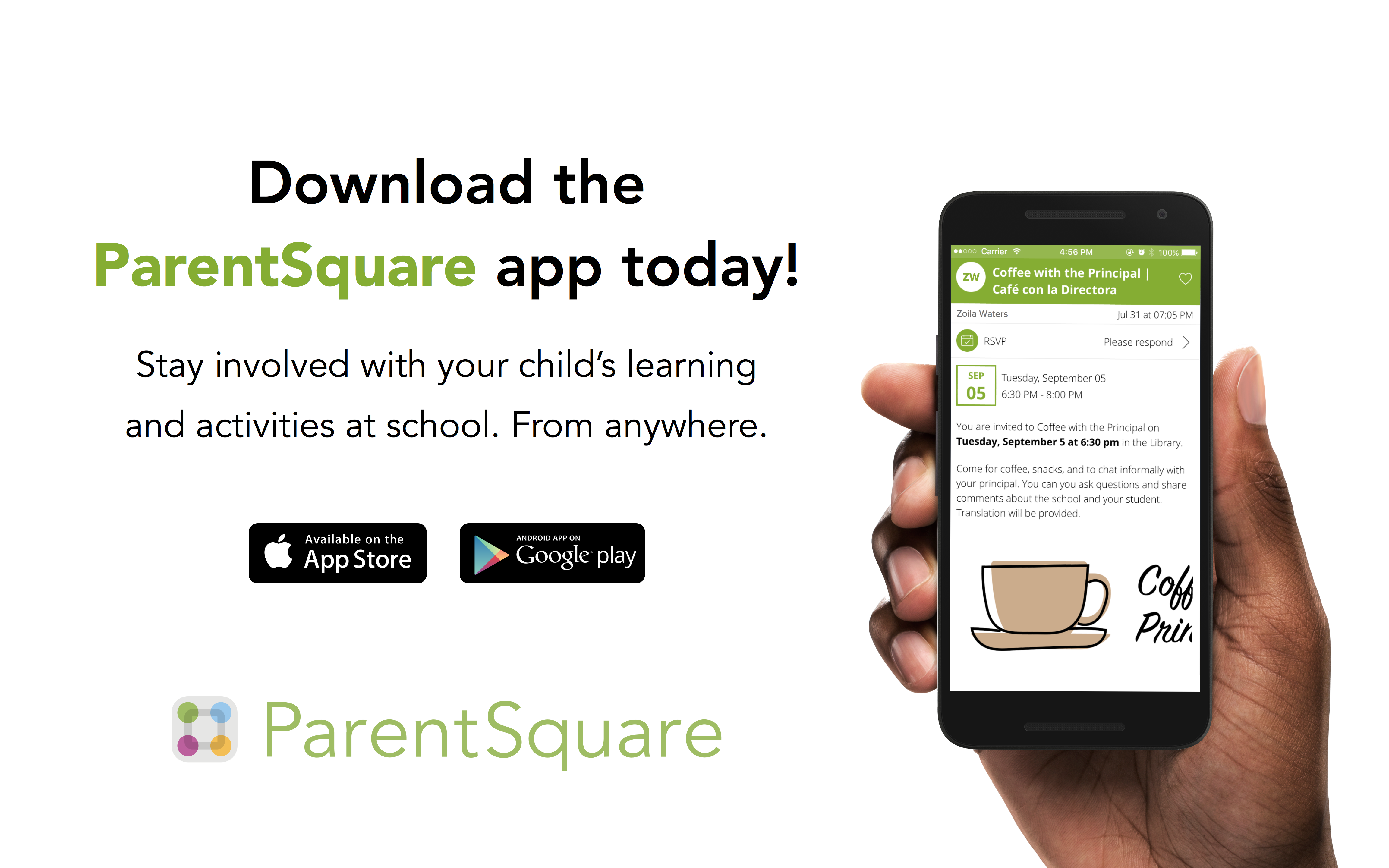 ParentSquare information
- more information and resources
Timeline Information:
May 2021

Train technology committee and train turn-key trainers

June 2021


Train teachers, administrators, and other key staff
Send information to parents last week of school

July 2021


Send test email/text alert from ParentSquare
Train staff

August 2021


Train staff
Parent training for app - tentatively scheduled for August 24 at 5:30pm



September 2021




Official communication system for district