Meet Our Westhill School Resource Officers
Over the next few weeks we will provide you with some background information on our School Resource Officers serving the Westhill community.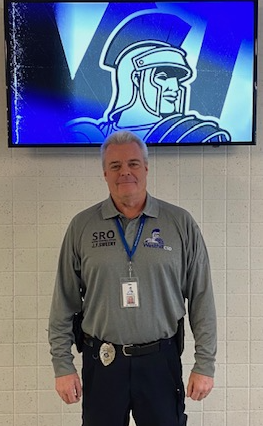 Meet SRO Joseph Sweeney
Officer Sweeny is in his 5th year of being an SRO in the Westhill School District. He is currently assigned to Westhill High School.
Officer Sweeny is a retired Captain from the Syracuse Police Department where he served the citizens of Syracuse for 33 years. Eleven of those years were as an SRO or SRO supervisor. He is a proud Westhill School District resident and his two sons and daughter are all Westhill graduates. Just recently, Officer Sweeny became a proud new grandfather.
Outside of work Officer Sweeny loves spending time with his wife and adult children, along with their granddaughter. He also enjoys playing softball, boating and landscaping.
Officer Sweeny values his interactions with students and building positive relationships. Beyond keeping our students and staff safe, Officer Sweeny has become an integral part of our school community.