District News
Next >> Viewing 1 - 20 of 45 stories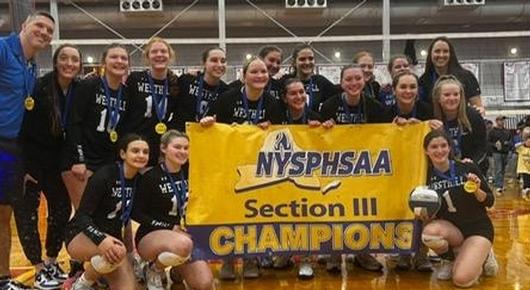 Westhill Girls Volleyball Defends Its Sectional Title:

The Westhill Girls Volleyball team successfully defended its sectional title by defeating Skaneateles in the Section III Class B Championship at jamesville-Dewitt. Westhill (17-2) swept the Lakers 3 sets to 0, 25-17, 25-21 and 25-21 to earn a date with Section X champion Ogdensburg Free Academy at 6:00 p.m. Wednesday, November 8th at Massena High School in the first round of the state tournament.
Girls Tennis Doubles Team Wins Section Title:

The Westhill tennis doubles team of Isabella Johnson and Kathleen Rogers didn't drop a set on their way to winning the Section III Class B Doubles Sectional Championship. In the championship round at Oneida the Westhill doubles team defeated Cazenovia in two sets, 6-2 and 6-2 to capture the Championship.
Summer Drone Camp:

In August, incoming 8th and 9th grade students were invited to learn about drones and participate in our first Westhill Drone Camp. Students learned about the different parts of a drone, how to fly them manually and how to program drones to do certain actions. Math, science and engineering skills were put to the test in a series of challenges, such as racing and navigating through obstacle courses. We hope to introduce drone technology into some of our classes at the secondary level, as well as continue to provide opportunities for our students to learn about how drone technology is being used across industries.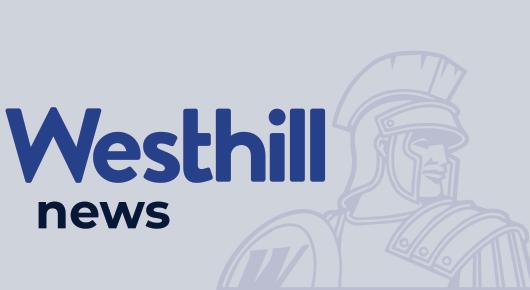 YMCA Expanding Before and After Child Care at Westhill:

The YMCA of Central New York is proud to be able to offer quality child care in the Syracuse area. They are expanding to offer more before and after school care in the Westhill Central School District for the 2023-2024 school year. Previously, all programming required transportation to the YMCA branch on the Onondaga Community College Campus. The YMCA will now be offering programming on-site at Walberta Park and Cherry Road. Grades K-1, Walberta Park Primary School, 400 Walberta Road, Syracuse, NY 13219Grades 2-4, Cherry Road Elementary School, 201 Cherry Road, Syracuse, NY 13219 Programming is Monday through Friday, 7:00 AM until school starts and dismissal until 6:00 PM. Half Day, Vacation Day and Snow Day Care are available to participants as well. For information on rates and ...
Students Receive Perfect Scores of 100:

Congratulations to the Westhill students who received perfect scores on their Regents examinations in June! This list also includes perfect results for World Languages examinations. English Language Arts Cade Caloia, Elizabeth Mueller, Grace Enriquez, Grace McGlynn, Zero Stiner, Molly Thompson Global History Sike Ajagbe, Zane Eldred, William Scanlon United States History Cade Caloia, Elizabeth McPeak, Elizabeth Mueller, Nina Cognato Geometry John Bruzdzinski III Living Environment Kayleigh King, Edward Popp French I Lucas Deline, Hazel McNeily, Eva Soule, Zoe Zuckerman French III Sydney MacBain Spanish III Zero Stiner
Students Earn 5's on Advanced Placement Exams:

Congratulations to twenty-three Westhill students who had a total of twenty-seven perfect scores on their Advanced Placement exams in May! English Language Cade Caloia, Elizabeth McPeak, Elizabeth Mueller, Andrew O'Reilly, Duke Stiner, Julianna Terek, Molly Thompson Calculus AB Bodie Centore, Iris Markham, Sean Stephenson World History Sike Ajagbe, Molly Dorfman, Zane Eldred, Julie McGann, Helena Sipley, Evangelina Tarolli United States History Rachel Evans, Allison Lancette, Elizabeth McPeak, Helaina Roth, William Stiner Government Sore Ajagbe, Bodie Centore, Iris Markham, Amanda Pawelczyk, Charlotte Roth, Sean Stephenson
Best Communities for Music Education:

The National Association of Music Merchants (NAMM) Foundation has announced the results of its 23rd annual "Best Communities for Music Education" survey, which acknowledges schools and districts across the U.S. for their commitment and support of music education in schools. The Westhill Central School District has been named as one of the NAMM Foundation's 2023 Best Communities in the nation for Music Education for the 7th consecutive year. The Best Communities Music Education designation is awarded to districts that demonstrate outstanding achievement in efforts to provide music access and education to all students. Districts that have been recognized by the NAMM Foundation are often held up as models for other educators looking to boost their own music ...
2023 National Technical Honor Society:

National Technical Honor Society (NTHS) is an organization that recognizes students that are enrolled in Career and Technical Education schools and excel within their career programs. Members show excellence in their education, technical skills, workplace readiness and community involvement. Congratulations to the following Westhill High School students who were inducted into the 2023 National Technical Honor Society : Michael DeFabbio, Computer Technology Kostandinos Georgiadis, Construction Technology Timofey Olesh, Construction Technology Brady Richardson, Automotive Technology Teresa Roesch, Physical Therapy & Rehabilitation Mark Trzonkowski, Culinary Arts Delaney Walker, New Vision Medical Professions
Buckets for St. Baldrick's Huge Success:

On Sunday, March 26th, basketball players from all over Central New York in 2nd through 9th grades came together to participate in the 2nd Annual Buckets for St. Baldrick's at Cherry Road Elementary School. Buckets for St. Baldrick's is a 3 on 3 basketball tournament with a goal of bringing people together to play and celebrate their love of basketball, but more importantly, to raise awareness and money to fight childhood cancer. Westhill Senior Bodie Centore is the event organizer which recognizes and honors kids that have been diagnosed with cancer and are now cancer free, those who are still in treatment, and those that have passed away. Bodie's leadership and passion for helping others has taken this from an idea to a community-wide ...
Boys Basketball are Class B New York State Champions:

The Westhill boys basketball team captured the Class B New York State Championship with a 66 to 61 win over Catholic Central on Sunday afternoon at Cool Insuring Arena in Glens Falls. Omar Robinson was named to the Class B 2023 All-Tournament Team, Luke Gilmartin received the Dr. Bob Kana Sportsmanship Award and Shawn Mayes was named the Class B 2023 Tournament MVP. The win gives Westhill (23-3) its sixth State Championship in program history.
Academic Decathlon Team Moves on to Nationals:

Congratulations to the Westhill Academic Decathlon Team who earned first place at the State competition to become the New York State Champions. The team competed at West Genesee High School against teams from West Genesee, Tully, Cazenovia and Jamesville-Dewitt. Congratulations to Karlie McGann, who was a Trevor Cook Award winner (given to a student who demonstrates dedication and positive character traits). Several students won individual medals including: Karlie McGann (Honors Division: 1 gold medal, 1 silver medal, 2 bronze medals), Bodie Centore (Honors Division: 1 silver medal, 3 bronze medals), Andy Sondej (Scholastic Division: 1 gold medal, 1 silver medal), Izzy Leonardo (Scholastic Division: 1 gold medal, 1 silver medal, 2 bronze medals), Rachel Evans (Scholastic Division: ...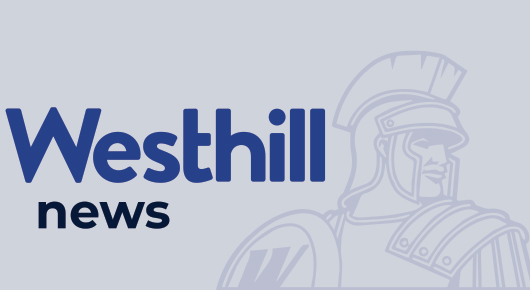 Meet SRO Rich Lucio:

Officer Lucio is in his first year of being an SRO in the Westhill School District. He is currently assigned to both Cherry Road and Walberta Park Schools. Officer Lucio is a retired police officer, having worked for the Geddes Police Department for 20 years. Previous to working with the Geddes Police Department, he worked for the Sheriff's Office in both the Police and Custody Divisions. He is also an Air Force Veteran who was stationed at Whitman AFB in Missouri. Officer Lucio resides with his wife and is a lifelong resident of the Town of Geddes. They have three adult children and are proud grandparents of three grandchildren. Outside of school, you may also see Officer Lucio working at his part-time job Buranich Funeral ...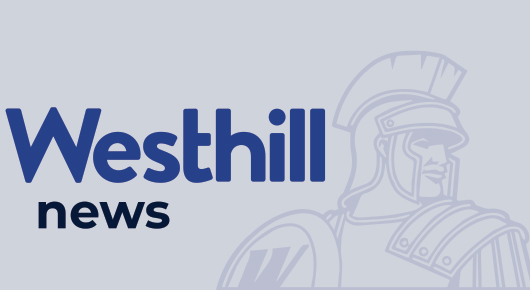 High School Students Selected to 2023 Area All-State Ensembles:

Congratulations to the Westhill High School student-musicians listed below for being selected to the 2023 Area All-State Instrumental and Choral ensembles. On February 3. Tthese students will travel to Ithaca College to represent Westhill in the New York State Schools of Music Association Area All-State Music festival. Area All State Band Alden Carroll - Percussion Phoebe Gumaer - Bassoon Lily Young - Bass Clarinet Area All State Treble Chorus Kenzie Caccamo Illeana Hopkins ***Area All State Band Alternate***: Molly Dorfman - Trumpet***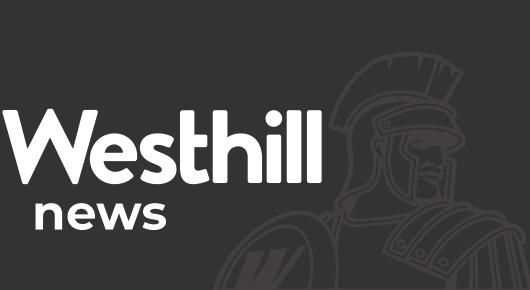 Meet Our Westhill School Resource Officers:

Over the next few weeks we will provide you with some background information on our School Resource Officers serving the Westhill community. Meet SRO Joseph Sweeney Officer Sweeny is in his 5th year of being an SRO in the Westhill School District. He is currently assigned to Westhill High School. Officer Sweeny is a retired Captain from the Syracuse Police Department where he served the citizens of Syracuse for 33 years. Eleven of those years were as an SRO or SRO supervisor. He is a proud Westhill School District resident and his two sons and daughter are all Westhill graduates. Just recently, Officer Sweeny became a proud new grandfather. Outside of work Officer Sweeny loves spending time with his wife and adult children, along with ...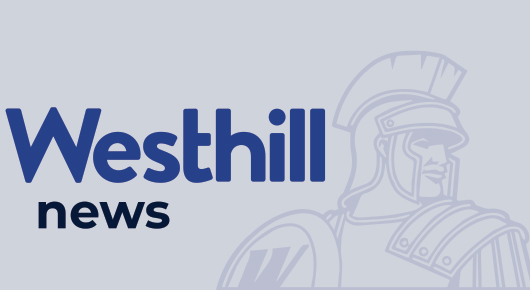 Students Receive Scholastic Art Recognition:

Eleven Westhill High School students and one Onondaga Hill Middle School student received awards in the 2023 Scholastic Art Awards competition. In this competition, artwork is evaluated on originality, technical skill and personal vision. The Scholastic Art & Writing Awards were launched in 1923 to encourage and recognize student achievement in the creative arts. Now celebrating their 100th Anniversary, The Scholastic Awards attract over 350,000 entries in 28 categories of writing and the visual arts. The students along with their award, grade level, art category and artwork titles are listed below. The artwork will be on display in the Whitney Building at OCC from January 11 through March 3. Gold Key Dyonte Bragg, Grade 9, Photography ...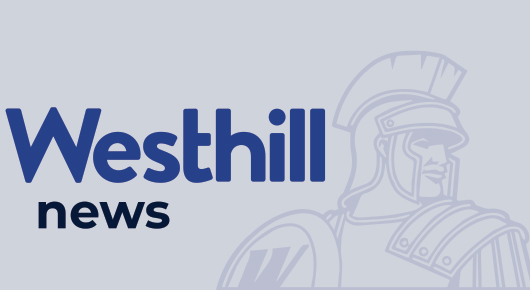 Kindergarten Registration 2023-2024:

Walberta Park Elementary School News Attention Incoming Kindergarten Parents 2023-2024 School Year Registration for the 2023-2024 Kindergarten class at Walberta Park School is approaching. If you have a child that will be five on or before December 1, 2023, please follow these simple steps: 1. Fill out the registration form (link below). 2. Once we have received this completed form, we will send a registration packet in the mail for you to complete. You will need to include the following with your completed registration packet. Your child will not be registered at school unless we have on file the following: • Copy of your child's original birth certificate (original not required). • Proof ...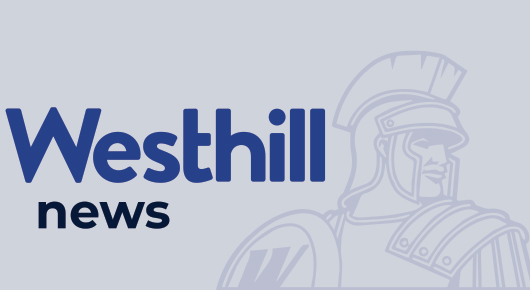 Universal Pre-K - 2023-2024 School Year:

The Westhill Central School District is pleased to once again offer a 4-year-old UPK program for the 2023-2024 school year. To be eligible, a child must: · Have a birthdate between December 2, 2018 and December 1, 2019. · Reside in the Westhill Central School District. · Agree to attend the program 6 hours a day for 5 days per week. Instruction is consistent with the New York State Pre-Kindergarten Standards, which focuses on a child's social/emotional, cognitive and physical development. Those who submit an interest form online and complete the registration process between January 9th and March 31st will be considered ...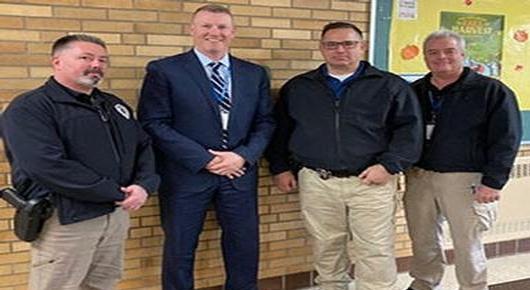 Town of Geddes Police & Westhill CSD Partnership:

Last week, the Westhill CSD officially began a new phase, partnering with the Town of Geddes Police Department to provide School Resource Officers in the district. The effort and commitment to this partnership shown by Town Supervisor Jerry Albrigo, Chief of Police John Fall and the Geddes Town Board, along with the Westhill Board of Education speaks to how important school safety and our community partnership are to both organizations. The School Resource Officers are Joseph Sweeny, William Croft and Richard Lucio. Over the next month, we will share more information about each of them as they begin their new roles. Pictured left to right: SRO Richard Lucio, Superintendent Steve Dunham, SRO William Croft and SRO Joseph Sweeny
Next >> Viewing 1 - 20 of 45 stories