District News
Next >> Viewing 1 - 20 of 34 stories
Boys Basketball are Class B New York State Champions:

The Westhill boys basketball team captured the Class B New York State Championship with a 66 to 61 win over Catholic Central on Sunday afternoon at Cool Insuring Arena in Glens Falls. Omar Robinson was named to the Class B 2023 All-Tournament Team, Luke Gilmartin received the Dr. Bob Kana Sportsmanship Award and Shawn Mayes was named the Class B 2023 Tournament MVP. The win gives Westhill (23-3) its sixth State Championship in program history.
Academic Decathlon Team Moves on to Nationals:

Congratulations to the Westhill Academic Decathlon Team who earned first place at the State competition to become the New York State Champions. The team competed at West Genesee High School against teams from West Genesee, Tully, Cazenovia and Jamesville-Dewitt. Congratulations to Karlie McGann, who was a Trevor Cook Award winner (given to a student who demonstrates dedication and positive character traits). Several students won individual medals including: Karlie McGann (Honors Division: 1 gold medal, 1 silver medal, 2 bronze medals), Bodie Centore (Honors Division: 1 silver medal, 3 bronze medals), Andy Sondej (Scholastic Division: 1 gold medal, 1 silver medal), Izzy Leonardo (Scholastic Division: 1 gold medal, 1 silver medal, 2 bronze medals), Rachel Evans (Scholastic Division: ...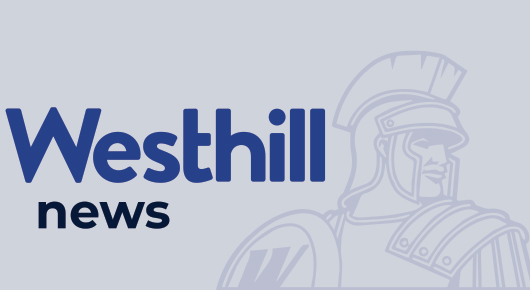 Meet SRO Rich Lucio:

Officer Lucio is in his first year of being an SRO in the Westhill School District. He is currently assigned to both Cherry Road and Walberta Park Schools. Officer Lucio is a retired police officer, having worked for the Geddes Police Department for 20 years. Previous to working with the Geddes Police Department, he worked for the Sheriff's Office in both the Police and Custody Divisions. He is also an Air Force Veteran who was stationed at Whitman AFB in Missouri. Officer Lucio resides with his wife and is a lifelong resident of the Town of Geddes. They have three adult children and are proud grandparents of three grandchildren. Outside of school, you may also see Officer Lucio working at his part-time job Buranich Funeral ...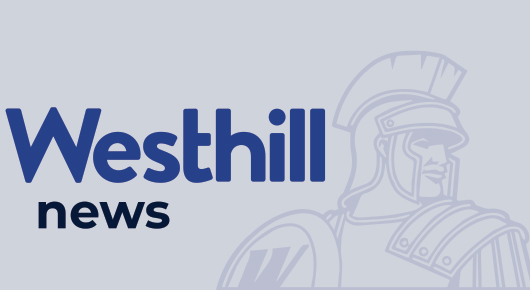 High School Students Selected to 2023 Area All-State Ensembles:

Congratulations to the Westhill High School student-musicians listed below for being selected to the 2023 Area All-State Instrumental and Choral ensembles. On February 3. Tthese students will travel to Ithaca College to represent Westhill in the New York State Schools of Music Association Area All-State Music festival. Area All State Band Alden Carroll - Percussion Phoebe Gumaer - Bassoon Lily Young - Bass Clarinet Area All State Treble Chorus Kenzie Caccamo Illeana Hopkins ***Area All State Band Alternate***: Molly Dorfman - Trumpet***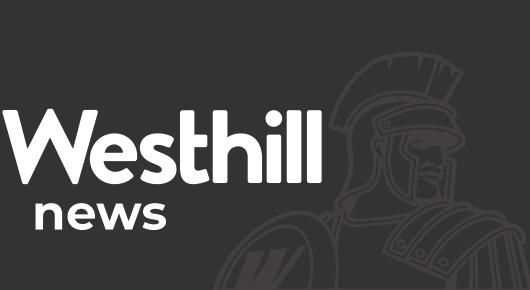 Meet Our Westhill School Resource Officers:

Over the next few weeks we will provide you with some background information on our School Resource Officers serving the Westhill community. Meet SRO Joseph Sweeney Officer Sweeny is in his 5th year of being an SRO in the Westhill School District. He is currently assigned to Westhill High School. Officer Sweeny is a retired Captain from the Syracuse Police Department where he served the citizens of Syracuse for 33 years. Eleven of those years were as an SRO or SRO supervisor. He is a proud Westhill School District resident and his two sons and daughter are all Westhill graduates. Just recently, Officer Sweeny became a proud new grandfather. Outside of work Officer Sweeny loves spending time with his wife and adult children, along with ...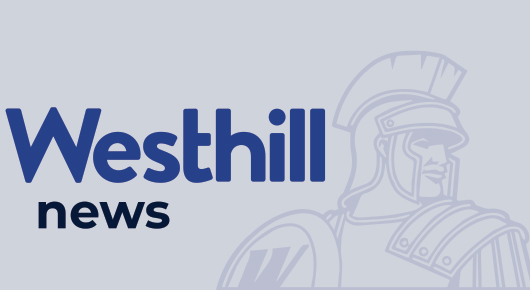 Students Receive Scholastic Art Recognition:

Eleven Westhill High School students and one Onondaga Hill Middle School student received awards in the 2023 Scholastic Art Awards competition. In this competition, artwork is evaluated on originality, technical skill and personal vision. The Scholastic Art & Writing Awards were launched in 1923 to encourage and recognize student achievement in the creative arts. Now celebrating their 100th Anniversary, The Scholastic Awards attract over 350,000 entries in 28 categories of writing and the visual arts. The students along with their award, grade level, art category and artwork titles are listed below. The artwork will be on display in the Whitney Building at OCC from January 11 through March 3. Gold Key Dyonte Bragg, Grade 9, Photography ...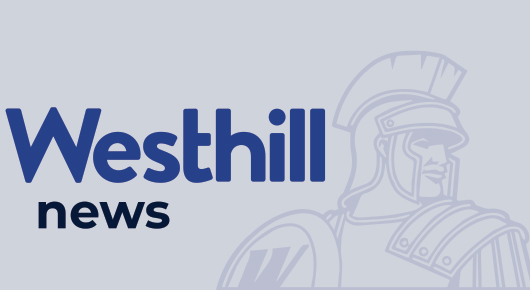 Kindergarten Registration 2023-2024:

Walberta Park Elementary School News Attention Incoming Kindergarten Parents 2023-2024 School Year Registration for the 2023-2024 Kindergarten class at Walberta Park School is approaching. If you have a child that will be five on or before December 1, 2023, please follow these simple steps: 1. Fill out the registration form (link below). 2. Once we have received this completed form, we will send a registration packet in the mail for you to complete. You will need to include the following with your completed registration packet. Your child will not be registered at school unless we have on file the following: • Copy of your child's original birth certificate (original not required). • Proof ...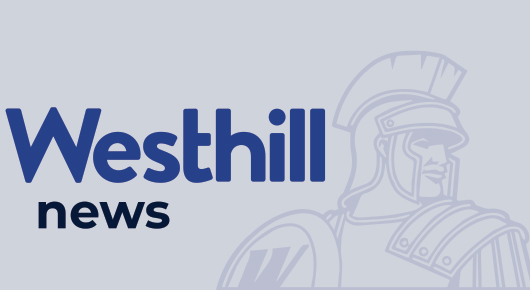 Universal Pre-K - 2023-2024 School Year:

The Westhill Central School District is pleased to once again offer a 4-year-old UPK program for the 2023-2024 school year. To be eligible, a child must: · Have a birthdate between December 2, 2018 and December 1, 2019. · Reside in the Westhill Central School District. · Agree to attend the program 6 hours a day for 5 days per week. Instruction is consistent with the New York State Pre-Kindergarten Standards, which focuses on a child's social/emotional, cognitive and physical development. Those who submit an interest form online and complete the registration process between January 9th and March 31st will be considered ...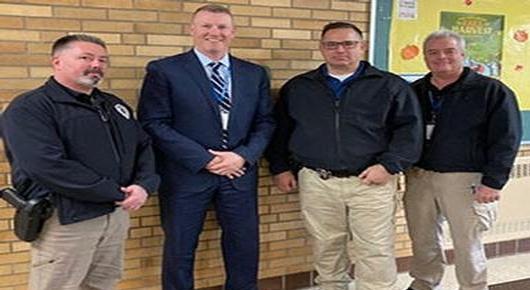 Town of Geddes Police & Westhill CSD Partnership:

Last week, the Westhill CSD officially began a new phase, partnering with the Town of Geddes Police Department to provide School Resource Officers in the district. The effort and commitment to this partnership shown by Town Supervisor Jerry Albrigo, Chief of Police John Fall and the Geddes Town Board, along with the Westhill Board of Education speaks to how important school safety and our community partnership are to both organizations. The School Resource Officers are Joseph Sweeny, William Croft and Richard Lucio. Over the next month, we will share more information about each of them as they begin their new roles. Pictured left to right: SRO Richard Lucio, Superintendent Steve Dunham, SRO William Croft and SRO Joseph Sweeny
Environmental Science Students Field Trip:

Environmental Science students in Mrs. Weinsztok's classes recently visited the Wastewater Treatment Plant in Syracuse. In class, they have been learning about water, how we pollute it, how to protect it and why it's such a vital resource. Prior to their field trip, students learned about the history of Onondaga Lake, including an overview of the resorts and parks that made Syracuse a tourist destination. In addition, students studied why Syracuse is known as the "salt city", what "soda ash" was/is used for as part of the story behind the lake's contamination and how we continue to pollute the lake with combined sewer overflow. While at the Treatment Plant, students learned a great deal about the restoration efforts tied to Onondaga ...
Westhill High School Drama Club Presents The Greek Mythology Olympiaganza:

The Westhill High School Drama Club presents this year's extraordinarily funny comedy, The Greek Mythology Olympiaganza by Don Zolidis . The show features two battling narrators (Kenzie Caccamo & Lily Young) attempt to cover the entirety of Greek mythology using audience participation, general theatrical insanity and nineteen hilariously talented actors. Famous myths such as Pandora's Box, Orpheus and Eurydice, and Hercules: Intern God jostle for space with obscure, weird myths such as the myth of Linus and the legend of the Argus. Culminating in a bizarre, musical dance-influenced version of The Iliad complete with a full-scale battle of little green army men, this play is wild, silly, and a complete blast for audiences of all ages. ...
Westhill High School Students Participate in Next Generation Leadership Summit:

Thirteen Westhill High School students participated in the Next Generation Leadership Summit hosted by SUNY Cortland on October 18th. Westhill was one of nine districts in the region to be invited. With a focus on the future of our schools and communities through servant leadership, the Next Generation Leadership Summit seeks to provide the foundation for altruism, resiliency, collaboration, vision and courage to young adults. The leadership summit is meant to be the catalyst for young leaders to grow as individuals and build upon their foundations to strengthen, support and inspire those they interact with. This group of Westhill students will be participating in the second part of the summit on March 14, 2023.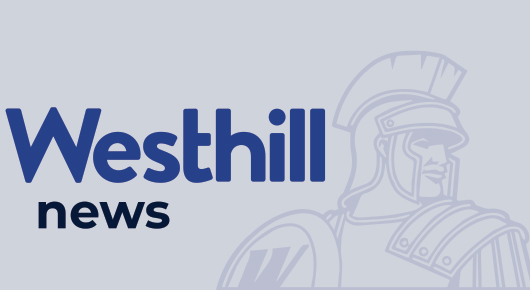 Westhill and Town of Geddes Partner to Add SROs:

Town of Geddes Police Department Fax: 315-487-0464 Phone: 315-468-3283 1000 Woods Road, Solvay, New York 13209 Employment Opportunity - Special Patrol Officer The Town of Geddes Police Department, in coordination with the Westhill Central School District, is seeking candidates to fill Special Patrol Officer positions at Westhill High School, Onondaga Hill Middle School, Cherry Road School and Walberta Park School. The successful candidates must be motivated, positive, professional and ethical. The work schedule will be approximately 180 days during the school year with times varying depending on each school's start time. The salary will be $32.00 per hour with uniforms, training and equipment provided. The Special ...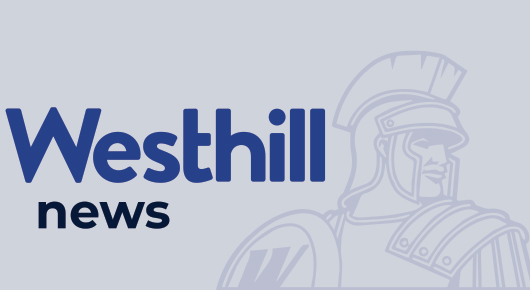 Harmonizers at the Mets!:

On Saturday, September 17, the OHMS Harmonizers took to the baseball field to sing the National Anthem at the Syracuse Mets game. It was a wonderful performance and our students did an outstanding job representing Westhill.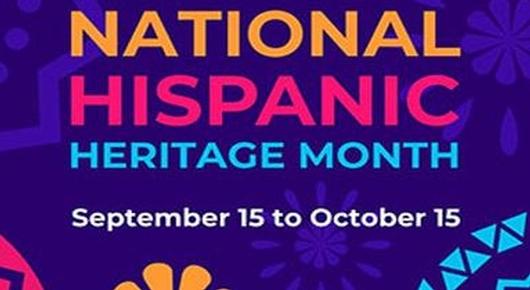 National Hispanic Heritage Month:

Since our founding, the United States has drawn strength from the diversity of our people. Each year, Americans observe National Hispanic Heritage Month from September 15th to October 15th, by celebrating the histories, cultures and contributions of American citizens whose ancestors came from Spain, Mexico, the Caribbean and Central and South America. The observation started in 1968 as Hispanic Heritage Week under President Lyndon Johnson and was expanded by President Ronald Reagan in 1988 to cover a 30-day period starting on September 15th and ending on October 15th. September 15th was chosen as the starting point for the commemoration because it is the anniversary of independence of five Hispanic countries: Costa Rica , El Salvador, Guatemala , Honduras , and Nicaragua ...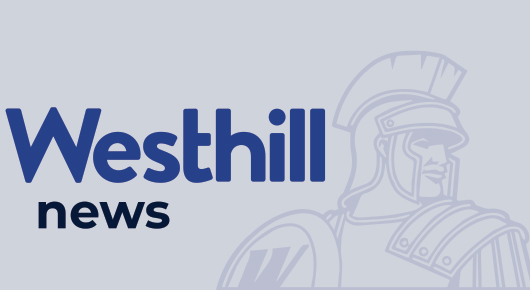 Westhill High School Senior Named Semifinalist in 2023 National Merit Scholarship Program:

Westhill High School Senior, Charlotte Roth, was named as a semifinalist in the 2023 National Merit Scholarship Program. Officials of National Merit Scholarship Corporation (NMSC) announced the names of over 16,000 Semifinalists in the 68th annual National Merit Scholarship Program. These academically talented high school seniors have an opportunity to continue in the competition for some 7,250 National Merit Scholarships worth nearly $28 million that will be offered next spring. To be considered for a Merit Scholarship award, semifinalists must fulfill several requirements to advance to the finalist level of the competition. Congratulations, Charlotte on your outstanding academic achievement!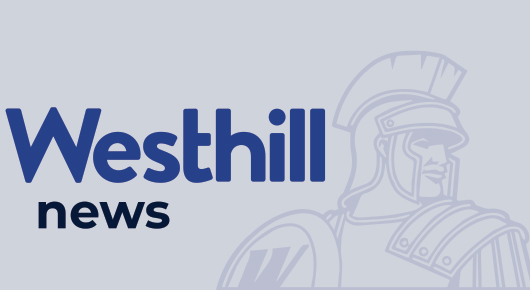 OHMS iCamp:

A week full of collaboration, creativity, great books and a whole lot of fun! Check out this video
8th Annual Westhill Band Camp:

Approximately 150 musicians joined together during the Week of August 1st for the 8th Annual "Westhill Band Camp!" This week of rehearsals, lessons, and learning culminated in a fabulous concert with performances from four different groups. Westhill 6th-9th graders and students from districts around the area worked side by side with our outstanding instrumental staff and "counselors," most of whom are Westhill high school students and alum. Thank you to Mrs. Tapia, Mrs. Buell, and Mr. Riley for a great week of learning!
Next >> Viewing 1 - 20 of 34 stories