District News
Next >> Viewing 1 - 20 of 125 stories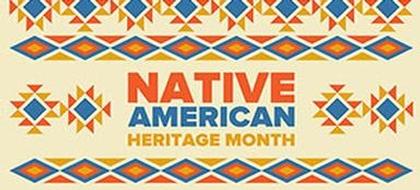 Native American Heritage Month:

November is Native American Heritage Month . The month is a time to celebrate rich and diverse cultures, traditions, and histories and to acknowledge the important contributions of Native people. Heritage Month is also an opportune time to educate the general public about tribes, to raise a general awareness about the unique challenges Native people have faced both historically and in the present, and the ways in which tribal citizens have worked to conquer these challenges. Check out some of these terrific resources for more information about Native American Heritage Month: • National Archives • National Endowment for the Humanities • National Park Service • Smithsonian Education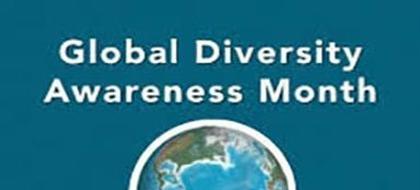 Global Diversity Awareness Month: October is Global Diversity Awareness Month, a time to celebrate the positive impact diverse cultures, ethnicities and voices can have in a school community and society at large. During this month and throughout the year, we commit ourselves to creating an inclusive environment, embracing our differences and celebrating our similarities. When we put our individual differences together, we become an unstoppable team. Click on this
Hispanic Heritage Month:

Since our founding, the United States has drawn strength from the diversity of our people. Each year, Americans observe National Hispanic Heritage Month from September 15 to October 15, by celebrating the histories, cultures and contributions of American citizens whose ancestors came from Spain, Mexico, the Caribbean and Central and South America. The observation started in 1968 as Hispanic Heritage Week under President Lyndon Johnson and was expanded by President Ronald Reagan in 1988 to cover a 30-day period starting on September 15 and ending on October 15. September 15 was chosen as the starting point for the commemoration because it is the anniversary of independence of five Hispanic countries: Costa Rica, El Salvador, Guatemala, Honduras, and Nicaragua , who all declared ...
Suicide Prevention Month:

September is Suicide Prevention Month: a time to educate, destigmatize and support those who have been affected. In addition to shifting public perception, the focus of this month is to spread hope and important information to people. It is essential that individuals, friends and families have access to the resources they need to discuss suicide prevention and to seek help. If you need help, please reach out. Call 1-800-273-8255 for the National Suicide Prevention Lifeline. You can also text HOME to 741-741 for free, 24-hour support. In addition, please check out these resources and information from the National Alliance of Mental Illness and the American Counseling Association.
Socially Distanced Showcase:

A Short summary: The Socially Distanced Showcase is presented by the Westhill Masquers Club. This one-of-a-kind showcase includes a variety of Musical Theatre Numbers and Theaterical Scenes highlighting the incredible talent of our students. This musical revue is sure to make you laugh, cry and definitely dance along. Premiers June 11 at 7:45 pm
2nd Annual Battle of the Books:

On March 11th, four teams of 5th and 6th graders and two teams of 7th and 8th graders competed in our second Battle of the Books. This was a librarian's dream, well at least it was a dream for this middle school librarian! The Battle of the Books is a regional competition in which students work in teams to read and study a set of eight novels over the course of the school year. The students then participate in a "Jeopardy-style" tournament to demonstrate their knowledge of the books. We are so incredibly proud of all the students and teacher volunteer coaches that took part in this year's battle and we can't wait to do it again next year. A huge shout out to our two winning teams! Our 5th/6th grade team, The Bookworms, won by three points. Congratulations ...
P.S. I Love You Day:

This year at Cherry Road, some of the classrooms celebrated Valentine's Day a bit differently. While there was still the traditional trading of valentines, our third grade team and others throughout the building celebrated by shedding light on the importance of being kind to everyone. Headed up by our very own Ms. Tooley, the third grade students, teachers and other staff celebrated P.S. I Love You Day to help remind us to always include everyone, be kind to people who are different than us and to think about how words and actions affect someone else. Students and staff wore purple to show their support. Some students planted flowers to bring home, some read stories about being kind and dealing with differences and others did various crafts. Overall it was a huge ...
Happy New Year:

Happy New Year! Mrs. Merritt's class learned about Lunar New Year and celebrated by participating in a dragon dance, making tangram pictures and making an origami bookmark with the animal of the year, the ox.
WHS Drama Club's Left to Our Own Devices: WHS DRAMA CLUB PRODUCTION The Westhill High School Drama Club invites you to watch our production of Left to Our Own Devices . This virtual play is a set of ten scenes about communicating with or through our devices. The scenes are touching, silly and sweet. All of the high school actors recorded themselves at their own homes. The director, Joseph Buchmann, then edited them and created them into these ten charming short films. I hope you take the time to watch each of these scenes and see what happens when we are "Left to our own Devices!" Regular Schmegular. Link:
Playground Communication Board:

The playground communication board at WPS is done and installed. This board now makes it possible for all children to be able to functionally communicate in a leisurely setting. Making our playground inclusive to everyone was the goal when we envisioned this board. The project helps all children connect to each other by allowing them to use (point to) universal symbols to communicate with each other when there is an expressive language barrier while on the playground. This can be used by students who experience high levels of worry and "freeze" when they are feeling this way or have trouble articulating their thoughts, feelings or ideas. This will provide the ability for all learners to connect in a positive manner in an unstructured environment including inviting others to ...
Fall Celebrations:

Second graders enjoyed their fall celebrations, both in class and virtually. Fun was had by all and we'd like to say a big thank you to WEST for the goody bags!
5th Grade Science:

The fifth graders have been enjoying our new Smithsonian Science unit. They have been working to answer the focus question, "How have humans impacted the water we need?". In this lesson, the students were given water contaminated with soil and fertilizer. They worked together to design and test a three step solution to filter the nitrates out of the water.
Chemistry Halloween Labs:

Ms. Evanchof's and Mr. Maimone's chemistry labs completed a spooky "Hocus Pocus Potions Lab" the week of Halloween. Common household chemicals took on a haunted twist as they were labeled with Halloween-themed names. For example, green dish soap was labeled "Toad Slime" and water was labeled "Witch's Tears." At the end of the lab, students had fun guessing what each chemical was. Overall, students enjoyed the hands-on experience that tied together science and the holiday.
Thanking Others:

Mrs. Vertucci's class is learning about community helpers and thanking people for helping others. The students wrote thank you notes to WEST for their donation of playground equipment for recess.
Exploring Harbor Brook:

High school biology students took time to create Individual Leaf Litter packs that will collect a variety of stream critters, which will be used to analyze the water quality. The students enjoy doing this outdoor lab experience every year, even with masks! The stream also decided to play "stuck in the mud" with one student (Keegan Bryant).
PARENT RESOURCES TO DISCUSS RACISM & DIVERSITY:

Dear Westhill Families, Conversations about racism are important for all families. The amount of information out there can be overwhelming, and we'd like to help. We've curated a list of resources that can help you as you talk with your children about these important issues. We will continue to update this list as we find additional resources, to better support you in these conversations. We encourage you to preview the materials before sharing with your children, to ensure that they are a good fit for your child's age. Videos Same Difference by Calida Rawles A Kids Book About Racism by Jelani Memory Let's Talk about Race by Julius Lester Being ...
Math Exploration:

Kindergarten students are enjoying learning about and exploring shapes. They are learning about hexagons by finding several ways to build a hexagon using pattern blocks.
OHMS Welcome Team:

If you have you ever driven by OHMS on a Friday morning and seen an excited, boisterous group of students at the front of the school, then you've probably witnessed our Welcome Team in action! Every Friday morning, rain or shine, this small but mighty group greets all staff and students that enter our school. These students believe that the mission of the Welcome Team is to: • Start the day on a happy note. • Create excitement for the school day. • Make people happy, smile and laugh. • Make it enjoyable walking into school. • Make sure every student feels welcome at OHMS. If you want to start your Friday off with a smile, take a drive by OHMS where you can see the Welcome Team putting a little cheer in everyone's day. #otherpeoplematter ...
Next >> Viewing 1 - 20 of 125 stories