WESTHILL ATHLETICS
ATTENTION:
Low & moderate risk fall sports WILL begin on September 21st
(Tennis, golf, cross country, soccer)
Information regarding practice times will be provided by each coach
Please make sure you register and are approved on FamilyID
More infomation will follow regarding COVID-19 procedures
**Information continues to be changing frequently. Please be patient with this process as many new procedures need to be put into place to provide a save environment for our athletes to compete in.**
#WARRIORSTRONG
"Home of the Warriors"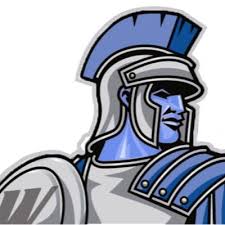 Westhill Athletic Department
4501 Onondaga Blvd.
Syracuse, NY 13219
DIRECTOR OF ATHLETICS:
Ms. Jennie Smarrelli
jsmarrelli@westhillschools.org
ATHLETIC TRAINER:
Mrs. Tracey Collett
tcollett@westhillschools.org

Follow us on Twitter: @wcsdathletics
Announcements
Family ID
Westhill uses Family ID for all sports registrations. See link on the left for login and registration.
---
Schedule Galaxy
Schedule Galaxy is a provider for the Westhill School District for their athletics program web-based scheduling system. See the link on the left for sport specific schedules or all sporting events per month.
---
Family Friendly Events
Westhill athletics are family friendly events! We do ask, however, that you leave all pets at home. Service animals specifically trained to aid a person with a disability are welcome.
---
ML Schedules - Facility Use Requests
Westhill is using ML Schedules for all facility use requests. Please use the link on the left to get started with setting up an account and then proceeding with your requests.